Best Locksmith
in Orlando FL
Your trusted, fast & reliable locksmith Orlando Florida
24 HOUR LOCKSMITH & SECURITY SERVICES IN ORLANDO
LIMU Express Locksmith offers the fastest emergency Locksmiths services for Orlando and Central Florida residents. Our trusted and skilled technicians are ready to take care of residential, automotive and commercial locksmith 24/7. Please call us, send us a message, or get a free quote online to schedule our professional speedy service 7 days a week.
Our Locksmith Services Orlando FL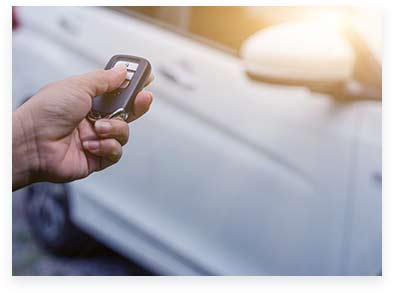 We provide a wide range of go-to locksmith for emergency and standard automotive needs from car key replacement and programming to car lockout services and ignition switch repair. Whatever you need to get back safely on the road — we get the job done!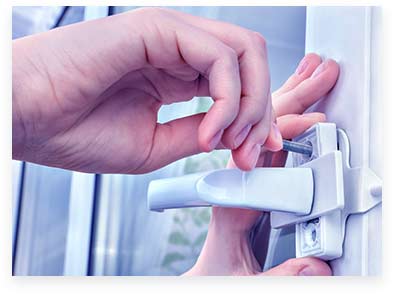 As a business owner, trust your commercial shop, company or business safety to the best Orlando's expert commercial locksmith! We offer industry-leading commercial locksmith services Orlando Florida for both small and large businesses. Whether you need any upgrades, installations, repairs or replacements, we are just one call away!
When you turn to us for locksmith services, you can stay sure that your treasured items and loved ones will be safe. We can help you with any of home locksmith services in Orlando, FL. We'll cover all types of emergency situations such as lock repairs, upgrades, key duplications, and more.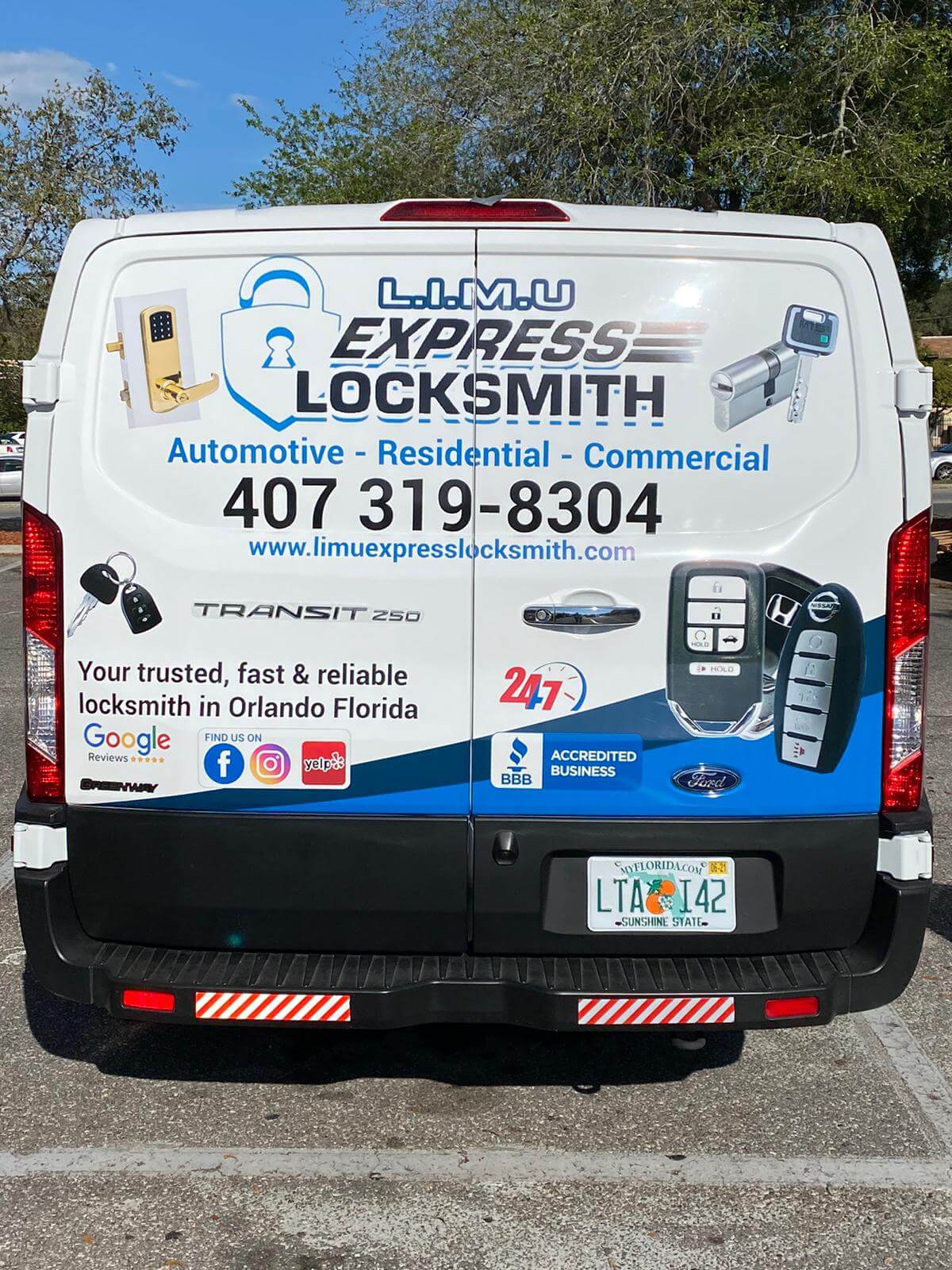 About Company
About our Best Locksmith Orlando experts
LIMU Express Locksmith in Orlando Florida offers professional 24 hour locksmith services in and around central Florida. We specialize in multiple affordable locksmith services – lock installations, lock picking, lock changers, key making, repairs, and programming, car unlock services, car lockout services, and more in Orlando Florida. The team of highly skilled technicians will deliver professional automotive, commercial, residential or emergency locksmith services! LIMUExpressLocksmith.com is locally owned and operated in Orlando Florida. We proudly believe that locksmithing is number 1 business in the world where privacy is of paramount importance. With us you get only the highest quality locks, fastest service and cheapest rates. If you lock yourself out of your house or car in Orlando or central Florida, contact us today! We are available day or night 24/7!
Why Choose Quality Service from LIMU Express Locksmith Orlando?
Fully licensed, bonded and insured locksmith technicians;
The fastest response time for locksmith in Orlando, FL;
Instant estimate quote online or by phone;
Emergency Orlando locksmith services 24/7;
Cheap affordable locksmith in your area;
A huge selection of copy keys and other equipment in stock;
Customer satisfaction guarantee.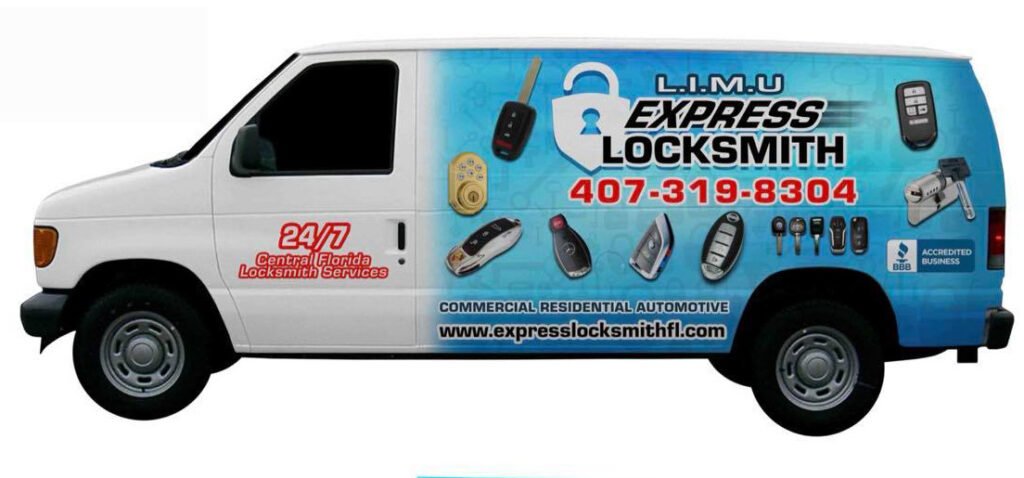 Certified Orlando Locksmith You can Trust
LIMU Express Locksmith: One-Stop Local Locksmith Company in Orlando For All Your Security Needs!
How much does a locksmith cost?
The cost of locksmith services depends on the type of work that needs to be done. But with LIMU Express Locksmith LLC you can be sure to get affordable locksmith service.
Are your 24 hour locksmith Orlando, Florida business?
Yes, we are working 24/7, LIMU Express Locksmith is always open to serve your locksmih needs in Orlando FL.
What kinds of payment do you take?
We accept all major credit cards (VISA, Mastercard, Discover and etc) and cash and offer the most affordable rates possible.
Do you work weekends and holidays ?
Yes, LIMU Locksmith is open on weekends and holidays to provide any Orlando, FL resident with the best 24 hour locksmith service.
How long will it take for you to get to my home or business in an emergency?
The exact length of time depends on the location and the number of people locked out at the time. But we are open 24 hours a day, 7 days a week and we always guarantee a quick response!
We provide high-level security products installation, repair and replacement of all types of locks and keys – Deadbolt Locks, Cylindrical Locks, Mortise Locks, Electronic Locks and Padlocks. We work with the leading manufacturers of Locking devices such as Mul-t-lock, Schlage, Yale, Kwikset, Baldwin, Medeco, Arrow and more. Whether you're in need of a pop a lock, home keyless entry system, commercial door installation or new door locking devices installed for your estate, LIMU Express Locksmith has the right solution for you.
Home lockout
Key broken in lock
Lock broken during break in
Key won't turn
Tenant eviction
Lost house keys
Lost car keys
Broken locks
Business lockout
Keypad lock not working
Lock is jammed
The key turns but doesn't lock
Deadbolt is stuck
Door knob is loose
Door lock is frozen
Stiff lock
Door lock loose
Safe lock not working
Door not locking
Break-in repair
Difficult to turn lock
Lock replacement
Stolen car keys
Stolen house keys
Smart lock repair
Broken key
Emergency car lockout
Cities We Serve near Orlando Area
32701, 32703, 32704, 32707, 32708, 32710, 32712, 32714, 32715, 32716, 32718, 32719, 32730, 32733, 32745, 32746, 32747, 32750, 32751, 32752, 32762, 32765, 32771, 32772, 32773, 32779, 32789, 32790, 32791, 32792, 32793, 32794, 32795, 32799, 32801, 32802, 32803, 32804, 32805, 32806, 32807, 32808, 32809, 32810, 32811, 32812, 32814, 32816, 32817, 32818, 32819, 32820, 32821, 32822, 32824, 32825, 32826, 32827, 32828, 32829, 32830, 32831, 32832, 32834, 32835, 32836, 32837, 32839, 32853, 32854, 32855, 32856, 32857, 32858, 32859, 32860, 32861, 32862, 32867, 32868, 32869, 32872, 32877, 32885, 32886, 32887, 32891, 32897, 34741, 34743, 34744, 34745, 34746, 34747, 34756, 34758, 34760, 34761, 34769, 34770, 34777, 34778, 34786, 34787
// our tips and advices
Learn About LIMU Locksmith Orlando
Most useful tips about locksmithing – from expert locksmiths Orlando